There aren't many things more exciting and special than welcoming a new life into the world. So as Jenn and Joe prepare for the birth of their first child, I was honored to photograph their maternity session.
Jenn and Joe aren't the only ones waiting to meet the new little one, either. Mia, their Golden Retriever, is all ready to be a big sister, too. So of course, we couldn't forget to include her.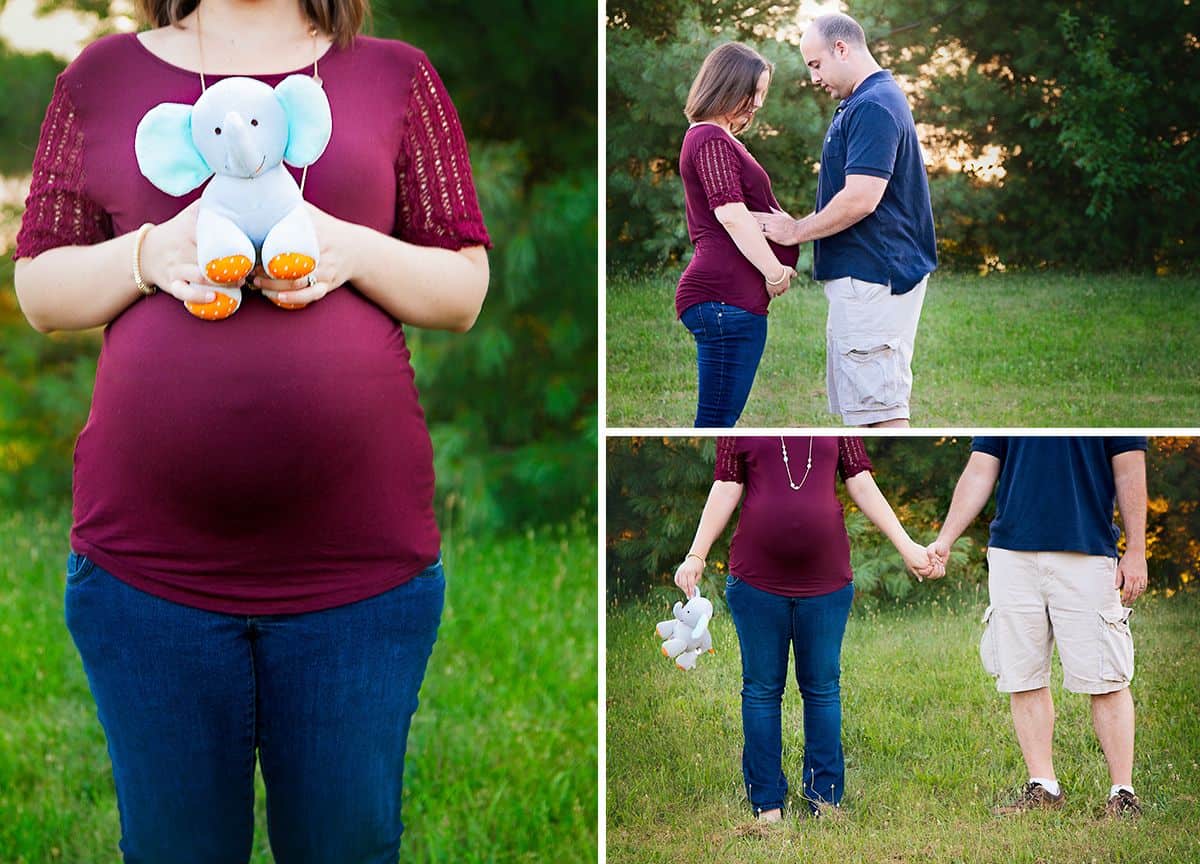 We started out on a walking path in a grassy area near Jenn and Joe's home. As we walked down the path, the sun began to set behind us, painting the sky beautifully. I love the glow it gave their portraits.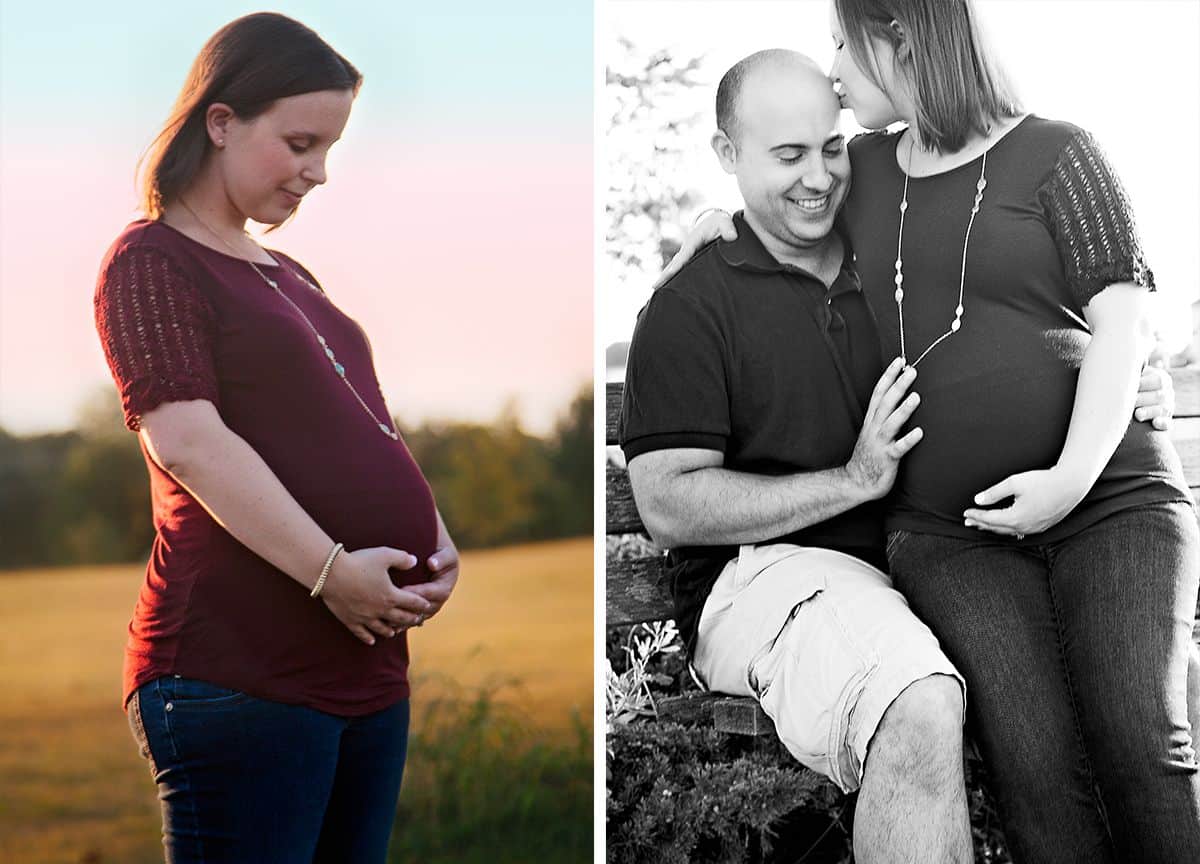 We finished up Jenn and Joe's maternity portraits at their home, where I got a sneak peek into baby girl's perfectly pink nursery. Then Mia took a break from catching tennis balls to join us for the end of the session.
With the little one's arrival just a few weeks away, I couldn't be happier for Jenn and Joe. I can't wait to meet their precious baby girl!